Case Study
Hoge100
In this case study, we delve into our work with Hoge100, a distinguished software company with over three decades of industry experience, and explore how Utterly Digital's SEO audit elevated their digital presence, further solidifying their legacy.
Category:
SEO Audit, Case Studies
Sector:
Software Development
The Client
Hoge100 stands as a testament to over three decades of dedication in the software industry. With a rich 32-year legacy, they have carved a niche for themselves by offering transformative software solutions tailored to the unique needs of businesses, schools, and charities.
Their expertise is vast and varied, encompassing areas from finance and business management software to box office systems and mobile apps. But it's not just their technical prowess that sets them apart. At the heart of Hoge100 is a commitment to their clients. They are known for their friendly, capable, and responsive support, ensuring that every client feels valued and supported.
With a steadfast promise to deliver efficiency, address software challenges, and provide unwavering support, Hoge100 doesn't just offer software solutions; they offer a partnership that drives growth and makes a tangible difference.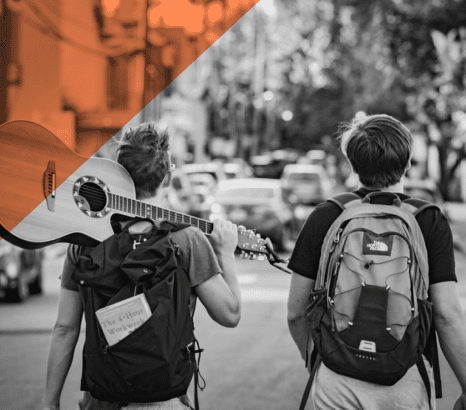 THE CHALLENGE
Navigating the intricate world of digital marketing often requires collaboration. Hoge100, initially a client of the digital agency Rather Inventive, understood the importance of a robust online presence. They aimed to ensure their digital strategies were not just present, but optimised for maximum impact.
Rather Inventive, while possessing a deep understanding of Hoge100's needs, recognised the value of external expertise in the realm of search engine optimisation. This realisation led them to seek the specialised skills of Utterly Digital.
Our challenge at Utterly Digital was twofold: to seamlessly integrate with the team at Rather Inventive and to provide Hoge100 with a comprehensive SEO Audit. The goal was clear – to ensure Hoge100's digital footprint was expansive, effective, and optimised for the future.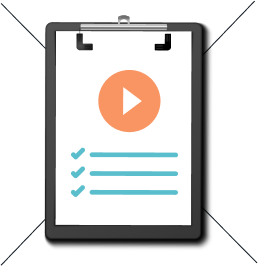 Is Your Website
under performing

?
Get a FREE video audit and find out how to turn visitors into customers.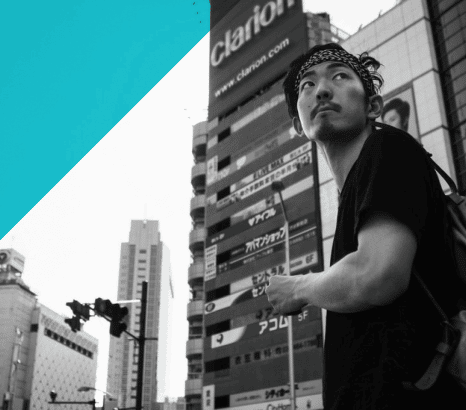 THE SOLUTION
In the comprehensive SEO audit undertaken by Utterly Digital for Hoge100, several areas of improvement were identified. The site's speed posed minor concerns, and there were anomalies such as the robots.txt file redirecting users to the homepage. The structure of the site was found to be sub-optimal, with issues like 404s and 302s present. Additionally, the website's use of Schema markup was not up to par, and there was a significant security concern due to the site's lack of SSL security.
Internal linking practices also left room for improvement, and it was observed that several pages had 'thin content', leading to a recommendation for a comprehensive content audit. Other areas that required attention included the optimization of page titles, headings, meta descriptions, and PDFs. The site's images were notably large, suggesting a need for compression to enhance site performance. To provide a holistic view of the site's SEO health, comprehensive keyword research was conducted, and a low-level backlink audit was performed, offering valuable insights into Hoge100's backlink profile.
To address these findings and guide Hoge100 on the path forward, Utterly Digital compiled a detailed 30-page custom report. This was complemented by a 90-minute face-to-face consultation held at the client's offices, with representatives from Hoge100, Rather Inventive, and Utterly Digital all present. What distinguishes Utterly Digital from many in the industry is the depth and clarity of their reports. The agency is committed to ensuring clients fully understand the findings, providing them with the knowledge to either implement the recommendations themselves or opt for expert assistance. This dedication to transparency and actionable insights ensures clients are not just informed but also empowered.

The Results
Following the comprehensive SEO audit and the insightful 90-minute consultation, a clear roadmap for digital improvement was laid out for Hoge100. Embracing the collaborative spirit, the tasks highlighted were promptly addressed either by Rather Inventive or by Hoge100's dedicated in-house marketing team. The commitment to implementing the recommended changes was evident, with all the technical SEO elements being meticulously addressed.
As a testament to the effectiveness of the audit and the subsequent actions taken, Hoge100 began to witness a steady growth in keywords and traffic. While the pace of growth was gradual, it was consistent, indicating a solid foundation for long-term digital success. This is in line with SEO best practices, which emphasize that genuine, sustainable growth often takes time, especially when the focus is on building a robust and error-free website infrastructure.
It's worth noting that a few tasks remain outstanding, primarily due to the client's strategic decision. However, the majority of the critical issues were addressed, ensuring that the website's performance and user experience were significantly enhanced. Addressing technical SEO elements, for instance, not only improves search engine rankings but also offers a smoother user experience, leading to better user retention and engagement. Similarly, optimising content, meta descriptions, and images ensures that the website is both search-engine friendly and user-centric.
In the ever-evolving world of digital marketing, the journey with Hoge100 showcases the power of collaboration, expertise, and the willingness to adapt and improve. While there's always room for further enhancement in the digital realm, the strides made post-audit have set Hoge100 on a promising trajectory.