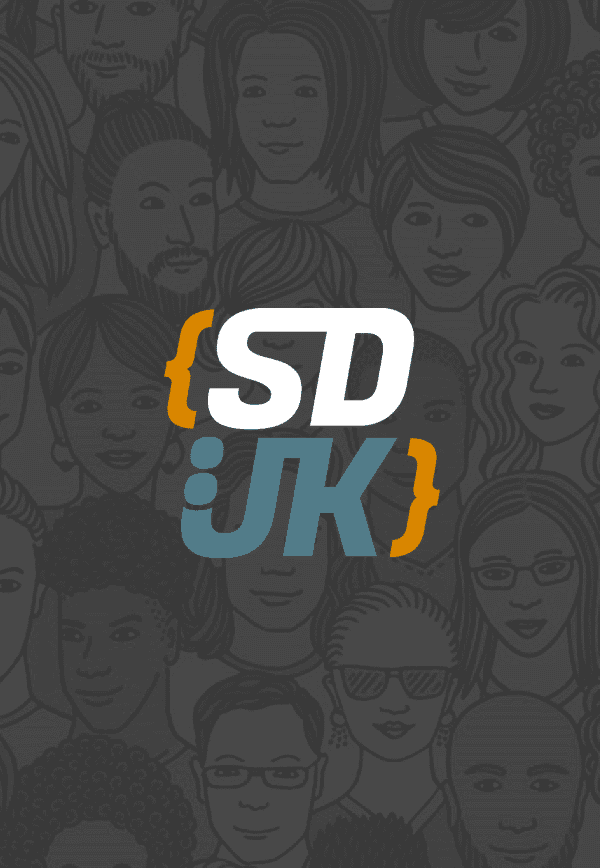 Case Study
Software Development UK
Dive into our case study with Software Development UK (SD:UK), a leading UK-based firm celebrated for its bespoke software solutions and unwavering commitment to excellence across various platforms.
Client:
Software Development UK
Category:
SEO, Case Studies
Sector:
Software Development
The Client
Software Development UK (SD:UK) stands as a premier UK-based firm, renowned for crafting bespoke software solutions tailored for web, mobile, and cloud platforms. Their commitment to timely and efficient project delivery has positioned them as a trusted ally for businesses ranging from nimble startups to expansive multinational corporations.
Beyond their core software expertise, SD:UK is deeply invested in the realm of digital transformation. This dedication not only showcases their adaptability in the ever-evolving digital landscape but also their drive to equip businesses with tools and strategies for the future.
One of their standout innovations, Mind Map Pro, exemplifies SD:UK's passion for creating ground-breaking tools that elevate business productivity and foster streamlined operations.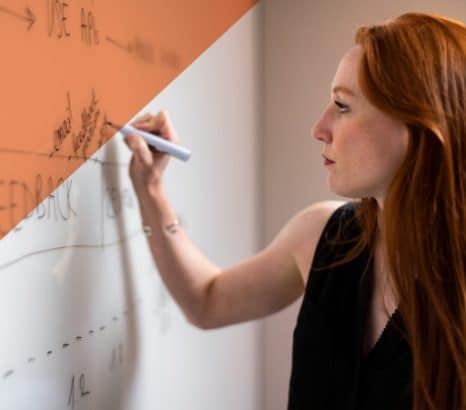 THE CHALLENGE
Software Development UK had a clear vision: to establish a strong online presence with a domain name that would resonate with their brand. With the assistance of Utterly Digital, they secured the impactful domain www.softwaredevelopment.co.uk. Historically, their primary avenues for gaining new business had been through word-of-mouth, leveraging their professional network, and utilising Google Ads. Transitioning to a focus on organic search was a new frontier for them.
However, despite being a recognised name in the industry, their budget for SEO was limited due to key stakeholders in the business being sceptical of the positive impact SEO could have vs. their traditional approach. This posed a significant challenge, especially considering the highly competitive nature of the software development sector in organic search results. Starting from scratch on a fresh domain, with no prior SEO groundwork, the pressure was on. They needed to see meaningful results within a tight timeframe of just three months to validate the potential of SEO as a viable marketing avenue. Furthermore, their ambitions weren't limited to just broad national search terms. They aimed to dominate local searches as well, targeting specific terms like "Software Development London" in the Google My Business map pack.
Utterly Digital has been
instrumental

in elevating SD:UK's online presence to new heights
Paul Seed, CEO – Software Development UK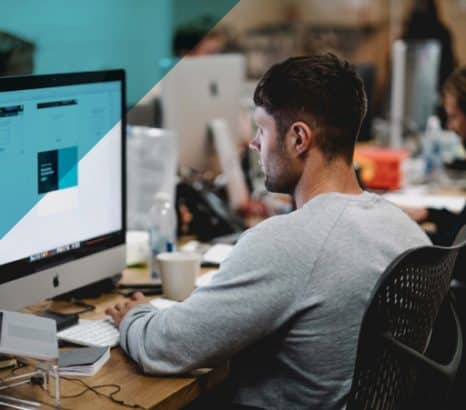 THE SOLUTION
To tackle the challenges faced by Software Development UK, Utterly Digital embarked on a comprehensive SEO strategy. The initiative began with in-depth keyword research, ensuring the identification of terms that would resonate with the target audience and drive organic traffic. During this phase, the keyword 'software development company' was pinpointed as a pivotal term to target, despite the vast competition surrounding it. Even though the website's initial build wasn't their responsibility, Utterly Digital proactively addressed technical SEO issues, optimising titles and meta descriptions to enhance visibility in search results.
Recognising the importance of content, a robust strategy was implemented to ensure the website offered valuable and optimised information to its visitors. This was complemented by foundational SEO link-building efforts, which included creating citations, setting up social profiles, and a heavy focus on building authority to the homepage. To further bolster the site's authority, guest post outreach was conducted, securing valuable backlinks from industry-relevant websites.
For local search, a professional and in-depth optimisation of the Google My Business profiles was undertaken. This ensured Software Development UK's prominence in local searches, making them stand out with a thoroughly optimised profile that highlighted their expertise and services. This local search strategy was paired with a strategic press release distribution to generate buzz and enhance online visibility.
Lastly, to ensure the influx of traffic translated into tangible results, Utterly Digital utilised Microsoft Clarity for a thorough user experience review. This was coupled with strategies aimed at conversion rate optimisation, ensuring not just increased traffic, but also meaningful engagement and conversions.

The Results
The collaboration between Software Development UK and Utterly Digital bore fruit in multiple ways. While the website is now well-optimised, there remain areas of improvement due to its initial build. However, this hasn't hindered its performance in the search rankings. Keywords and traffic have been on a consistent upward trajectory, showcasing the effectiveness of the strategies implemented.
A significant achievement has been the website's ranking on google.co.uk. For the highly competitive term 'Software Development Company', the site has climbed to the 3rd position, with a clear goal set to reach the coveted #1 spot by the end of 2023. Additionally, for local searches, the company has made its mark by ranking in the top 3 for 'software development London' on the Google Map Pack.
But it's not just about rankings and traffic. The real measure of success lies in conversion, and on this front, the results have been promising. The increased traffic has translated into a steady stream of enquiries, drawing interest from a diverse range of sectors. This not only validates the SEO efforts but also positions Software Development UK as a go-to name in the industry.